A Walk Anywhere Community™
Living in A Walk Anywhere Community™ means you'll get to the store before you even decide what you want for dinner. You'll be pedalling on a scenic bike path before you start your playlist. You and your furry friend will be at your favorite dog park before you grab the leash.
At The (104), you're within just 1000 steps, 100 pedals, or 10 minutes from all the places that make a neighborhood feel like home — restaurants, coffee shops, shopping, healthcare, recreation, and more. Yet, you're just minutes from Seattle, Kirkland, and Bellevue.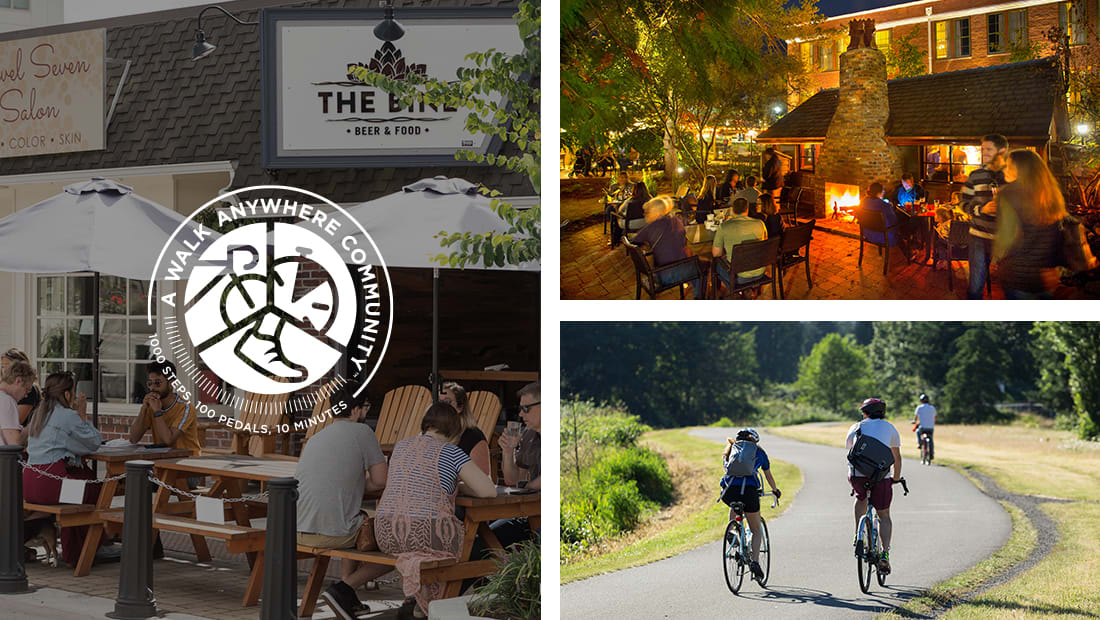 The (104) Apartments 18414 104th AVE NE
estate.homes.enter
Bothell, WA 98011
Get Directions